Tis the season for giving! Today is #GivingTuesday, a dedicated charity and volunteer day that follows the infamous Black Friday and Cyber Monday promotions.
While this movement brings lots of people together to rally for their favourite causes, we thought it would be fun to also explore some corporate gift ideas that automatically give back to worthy charities – making giving meaningful yet effortless.
Shop (RED): make each corporate gift count for so much more when you shop (RED). Millions of people have gotten behind Bono's (RED) movement with 100% of proceeds going to fight AIDS. And it's working! To date, $325 million has been raised to help 60 million people. (RED) has helped reduce the number of babies born with HIV from 1,500 a day in 2002 to 600 today. If you want to help get that number to zero, here are some partners from whom you can buy (RED) for your clients and customers: Starbucks, Belvedere Vodka, Moleskin, and Apple among many others.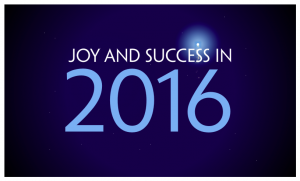 Corporate e-cards from Unicef: many people know about Unicef's card and gift collection – you can find their stalls at various participating retailers across the country over the holidays. But did you also know that they also offer corporate e-cards for purchase? If you have a minimum of 100 e-cards to send out, this is a great way to share a digitally animated e-card that directly supports Unicef's important work.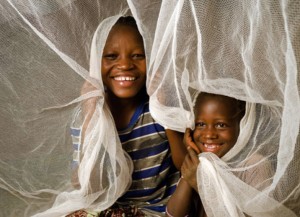 Matched gifts from Plan Canada: if you are looking to exponentially grow the impact of your corporate donation, consider matched gifts from Plan Canada, in honour of your clients, customers, employees, or suppliers. Through these gifts, your donation is matched by governments, foundations or organization partners. For example, a $10 gift for mosquito nets, which can be life-saving by preventing malaria, will be matched for a $70 value. There are some fantastic programs to support under this initiative that could fit your corporate social responsibility mandate – everything from anti-bullying projects to clean water for families to helping children with disabilities.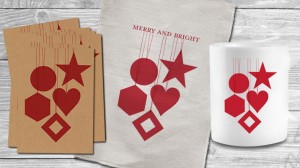 The Art of Influence: if you love all things art, and love to give back, check out this site: art-of-influence.com. The creative teams from the agency Top Drawer Creative have developed this site that "practices the art of influence for social good." Hand-crafted, beautifully designed post cards, posters, and whimsical mugs and tea towels are sure to please clients and customers. Best of all, 50% of all proceeds go to two charitable causes, Environmental Defence and Handicap International, and 50% goes to the artist.
Get into the #unselfie trend with your team: Okay, while this one does not have an automatic monetary charitable donation built-in, we thought it was a fun way to get employees involved in the giving spirit for the day. What is an unselfie? It is a show of support for Giving Tuesday by way of an unselfish selfie. Simply take a picture, tag it with your reason for giving with the hashtags #unselfie and #givingtuesday, then upload it to Instragram, Twitter or Facebook between December 1st and 2nd.
Have fun shopping and giving!
Julie